This is a Sponsored post written by me on behalf of GoodNites for SocialSpark. All opinions are 100% mine.
Potty Training.
Words that bring dismay for many moms over a course of a year or more.  I know for me it's always a constant battle because I want them out of diapers as soon as possible.  It's a lot cheaper without them and the baggage when running simple errands is less. 
Both of my boys actually potty trained pretty easy once it was time for them except for at night.  Night time was an issue for what seemed like forever, it still is with Corbin once in awhile.  We love the power of GoodNites to help Corbin make it thought he night and to keep me from changing the bed sheets during the day. 
GoodNites are made specifically for children who are trying to wear Pull-Ups discretely and are focused towards night time wear.  GoodNites are designed to protect while lying down which is the time of day we need protection so we were happy to seek them out.  We like that they are a little thicker in abosorbency than day time pull-ups, yet remain thin and discreet.  As kids get older their bladders are a little bigger (obviously) so if they do let loose in the middle of the night the thicker absorbancy will keep the sheets and pajamas dry.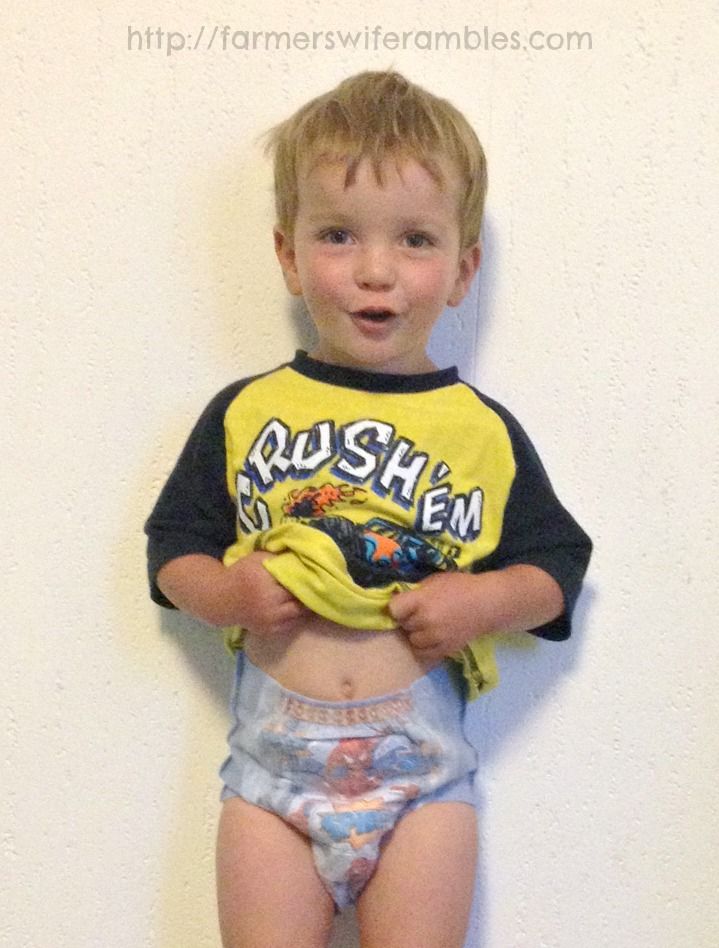 5 Tips To Conquer Night Time Bed Wetting
1.  We use the tip of double sheeting our bed to help in the case of accidents.  This way if you do have accidents in the middle of the night (not just from bed wetting) you can strip off the top sheet and back to bed in a hurry.
2.  Take part in the GoodNites Undercover Mission, found on the GoodNites Facebook page, by introducing to your child the new highly discretionary shield of GoodNites Underwear for the battle against bed wetting.  With exciting designs my little isn't ashamed to have the extra protection at night.
3.  If your child is on the verge of conquering night time wetting save a little extra money by using the pull-up more than one night.  We have a dear friend who's son would wear them three nights in a row (dry of course).  They figured after a month of doing this that he was good to go.  This helped save a good chunk of money while still offering protection.
4.  We make sure that Corbin goes potty and changes into underwear immediately after waking up.  After all you don't want that hard work of day time training to go to waste. 
5.  Don't forget that praise goes a long ways and that offering positive encouragement will help a lot.  Remember that accidents happen.  All kids have them once in awhile and it doesn't do a lot of good to make kids feel like they have done something wrong.  Change the jammies and bed sheets and move on.  Let them know to keep trying and that it's ok.  My guess is you will see better results with a smile. 
It takes a lot of work and patience to potty train completely and as a mom it's tough to remember sometimes that all kids are different and train at different times.  The rumor of girls training faster than boys is a tough one to bite as your listening to Suzy tell you how wonderful and easy it was to train Melody in two weeks…while you have spent 18 months working with Micheal.  Also remember that you need to find what works the best for you and your family because potty training is not a "cookie cut" experience.
What are you tips for conquering potty training?  How long did it take to conquer potty training in your own house?  Did you find that girl's where easier than boys or perhaps a second child was easier than the first (we found that Corbin was much faster than Coulter).